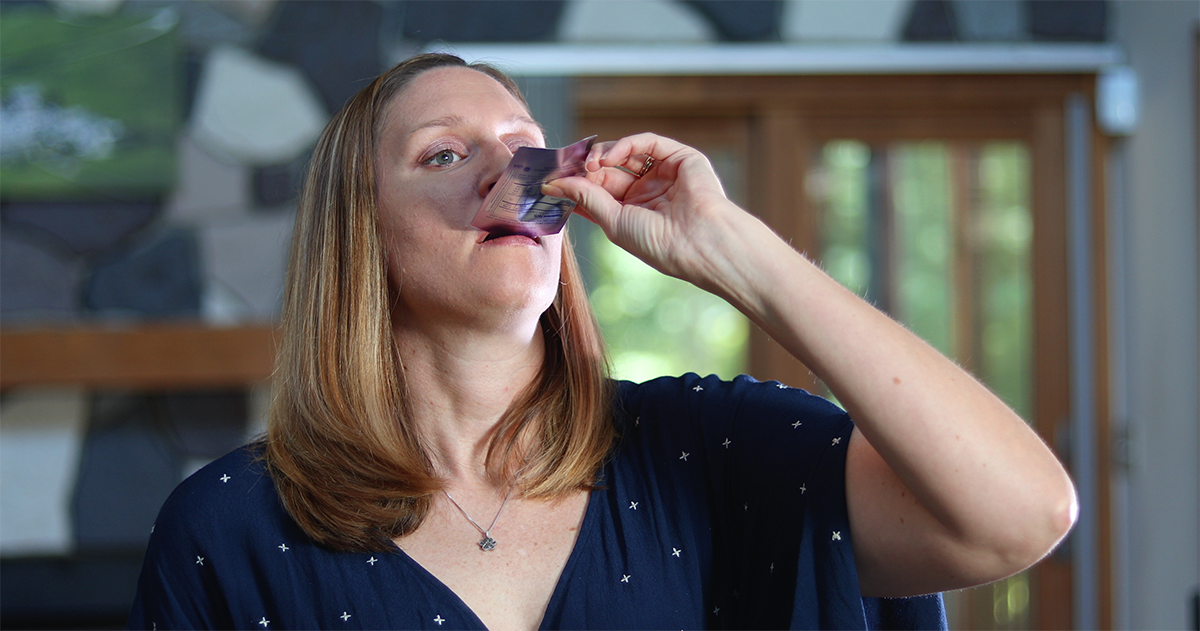 To experience instant cramp relief, just open a packet of CrampsAWAY For Her, swish it in your mouth for approximately 30-60 seconds, then swallow it.
CrampsAWAY For Her's proprietary, patented solution stimulates the neuro-receptors on the tongue and in the mouth to instantly begin the process of relieving menstrual cramps. Additional neuro-receptors in the intestinal tract are further stimulated by swallowing CrampsAWAY For Her, extending its effects. So by targeting the actual cause of cramping, CrampsAWAY For Her offers an entirely new solution for cramp relief.
The ingredients in CrampsAWAY For Her are: Organic Agave, CrampsAWAY Blend (natural food acids), water and natural flavor.