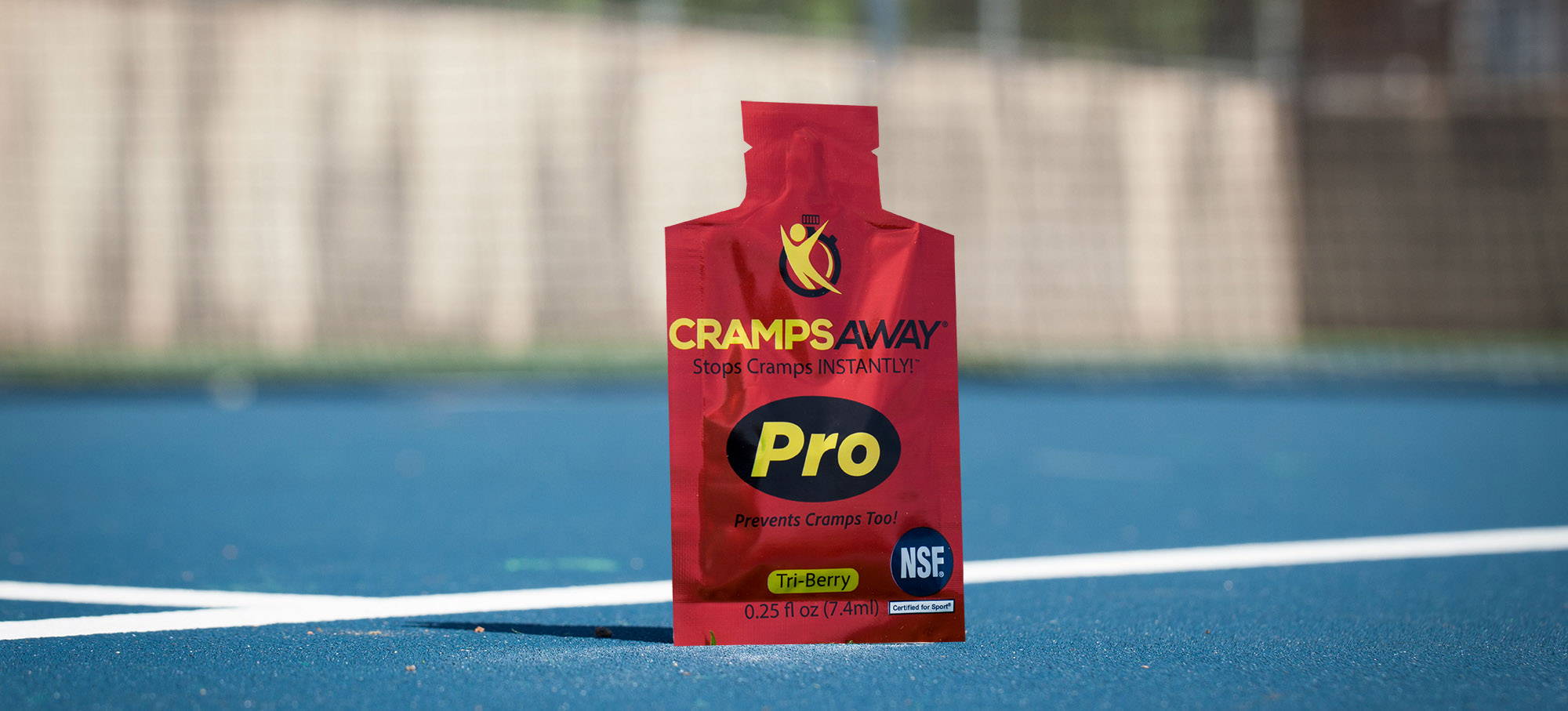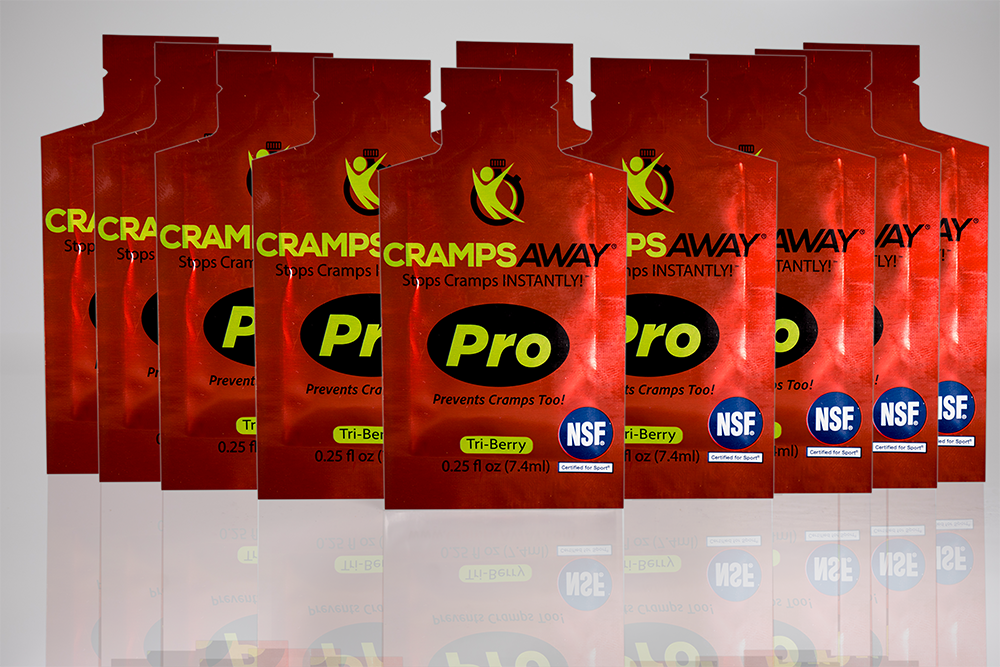 Just swish for 30 seconds and swallow- it's that easy!
Didn't think there was anything you can do if you've already started to cramp on court? Wrong! CrampsAWAY Pro stops cramps instantly.
Tell that cramp to talk to the hand! CrampsAWAY can prevent cramps from even happening in the first place. Take it before your match starts and it should last about two hours.
You can sleep easy at night knowing CrampsAWAY is completely safe. It's made from all-natural ingredients and it is NSF Certified for Sport, meaning it has no banned substances.