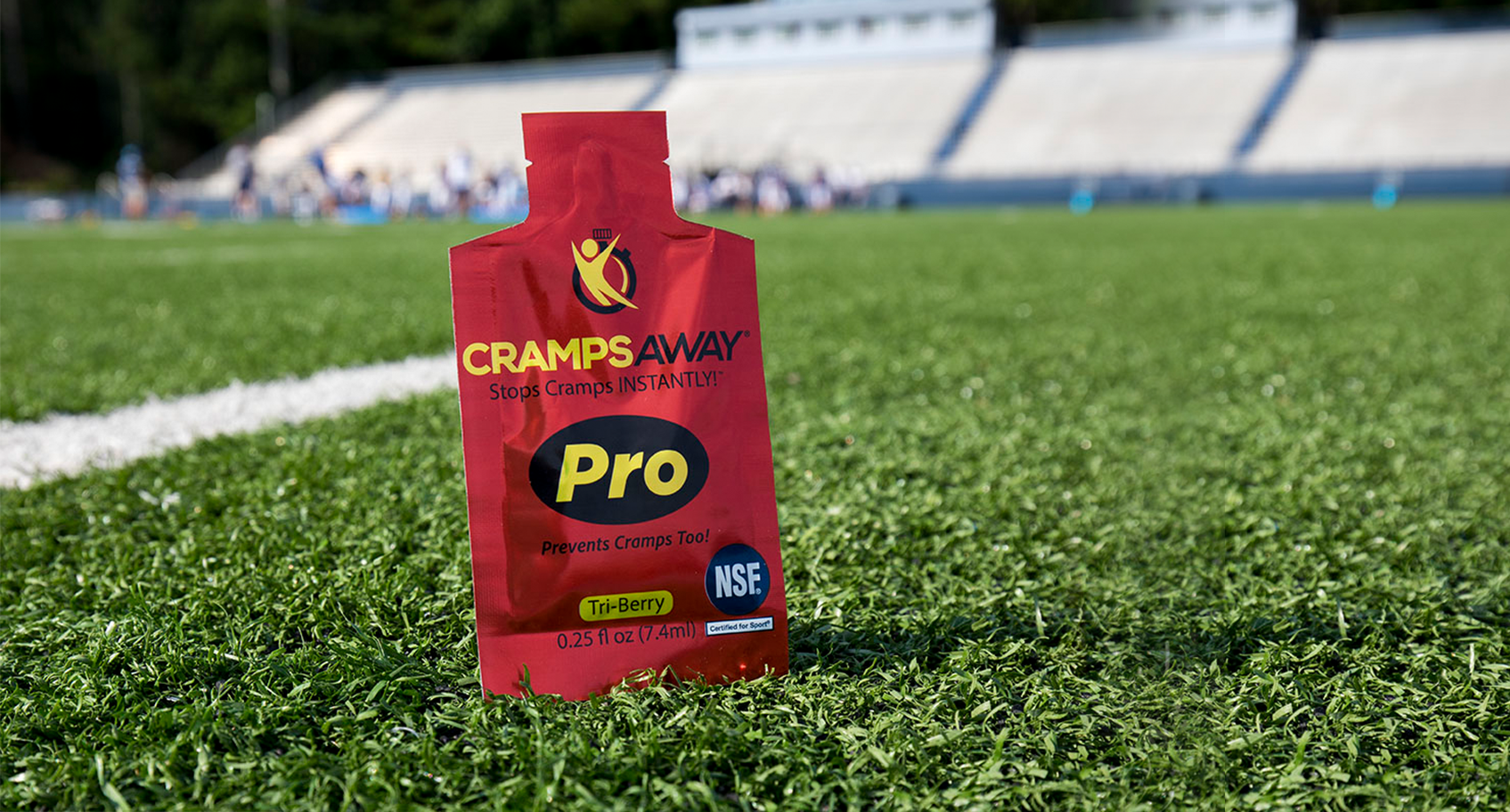 Formulated especially for elite athletes to stop cramps instantly and prevent cramps too (if used prior to competition). NSF Certified for Sport - No banned substances or PEDs. All-natural. Tri-berry flavor. Swish in mouth for 15-30 seconds, then swallow for added cramp relief and prevention. CrampsAWAY is the preferred instant cramp remedy and prevention for collegiate and professional athletes worldwide. Click here and scroll down this blog to see some of the players and teams who use it.

Only product in the world that eliminates game-stopping cramps within seconds!

Used by players in the NFL, NBA, MLB, NHL, MLS and NCAA

Use for leg, foot, arm, hand, back, and all other muscle cramps

25% Stronger Formula than CrampsAWAY Sport
RISK-FREE OFFER: IT WORKS OR YOU GET YOUR MONEY BACK!