"Since we began using CrampsAWAY as a preventative measure prior to games,
we haven't had any cramping issues at all."
- Chad Newman, University of Tennessee Assoc. Dir. of Sports Medicine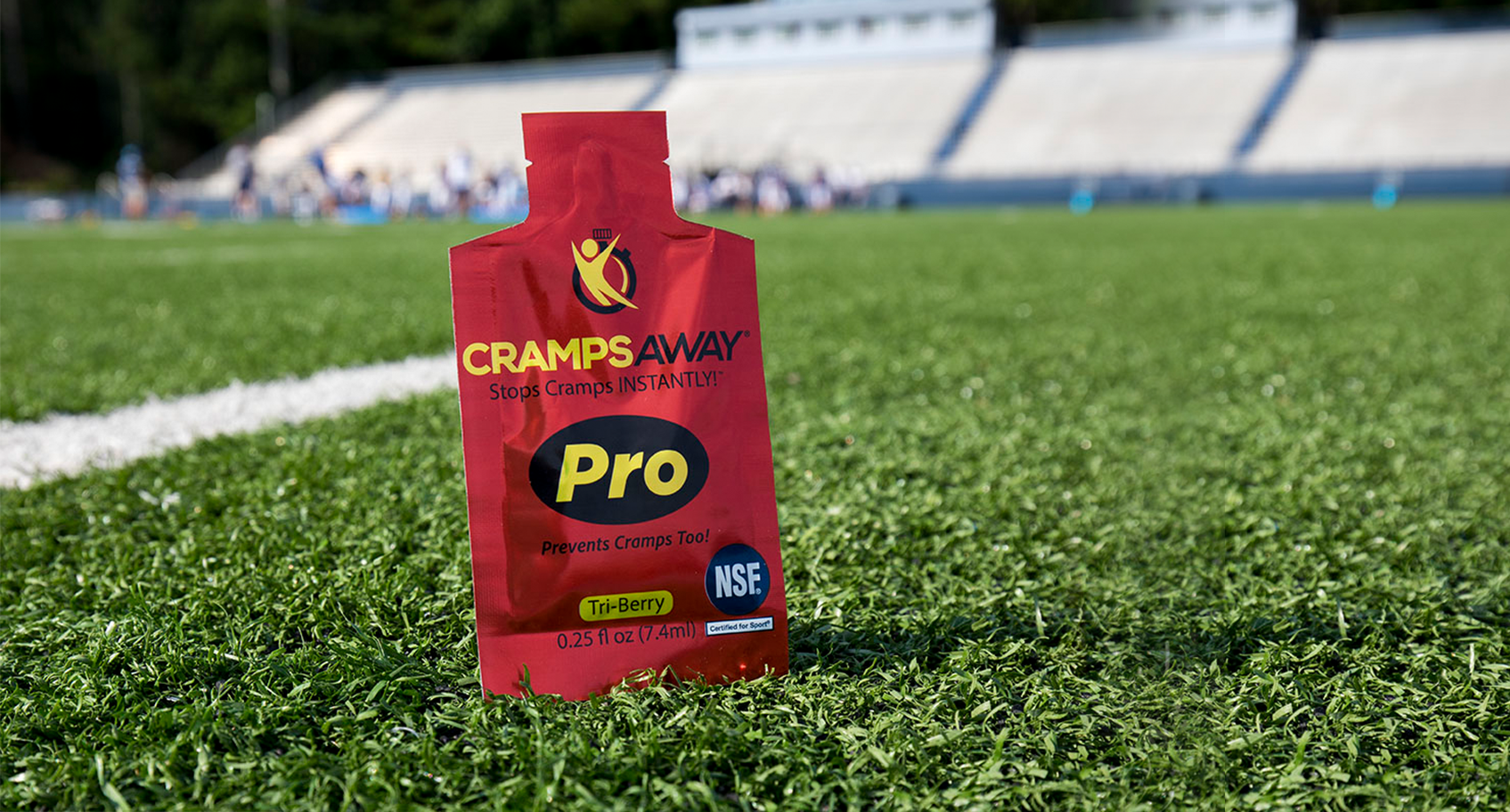 Formulated especially for elite athletes to stop cramps instantly and prevent cramps too (if used prior to competition). NSF Certified for Sport - No banned substances or PEDs. All-natural. Tri-berry flavor. Swish in mouth for 30 seconds, then swallow for added cramp relief and prevention. CrampsAWAY is the preferred instant cramp remedy and prevention for collegiate and professional athletes worldwide. Click here and scroll down this blog to see some of the players and teams who use it.

Considered a competitive advantage by athletic trainers in football, basketball, baseball, soccer, tennis and hockey in the NFL, NBA, MLB, NHL, MLS, ATP, WTA and NCAA.

25% Stronger Formula than CrampsAWAY Sport

Use for leg, foot, arm, hand, back, and all other muscle cramps
"Cramps Away is good for neuromuscular type cramps.
Quick and easy to use. Effective."
- Derek Calvert, LSU Athletic Trainer
"We use the CrampsAway Pro. Haven't had issues with cramping since using the product."
Athletic Trainer, Professional Soccer Team based in Chester, Pa.

"I have it in my bag for every match."
- John Isner, Top Ranked Tennis Player
"My son is a nationally ranked junior tennis player, and he's used CrampsAway Pro. It has definitely helped him when he's had cramping issues on the court.

- Jeff Mao, Topsham, Maine
RISK-FREE OFFER: IT WORKS OR YOU GET YOUR MONEY BACK!
(Email sales@crampsaway.com for larger quantities.)