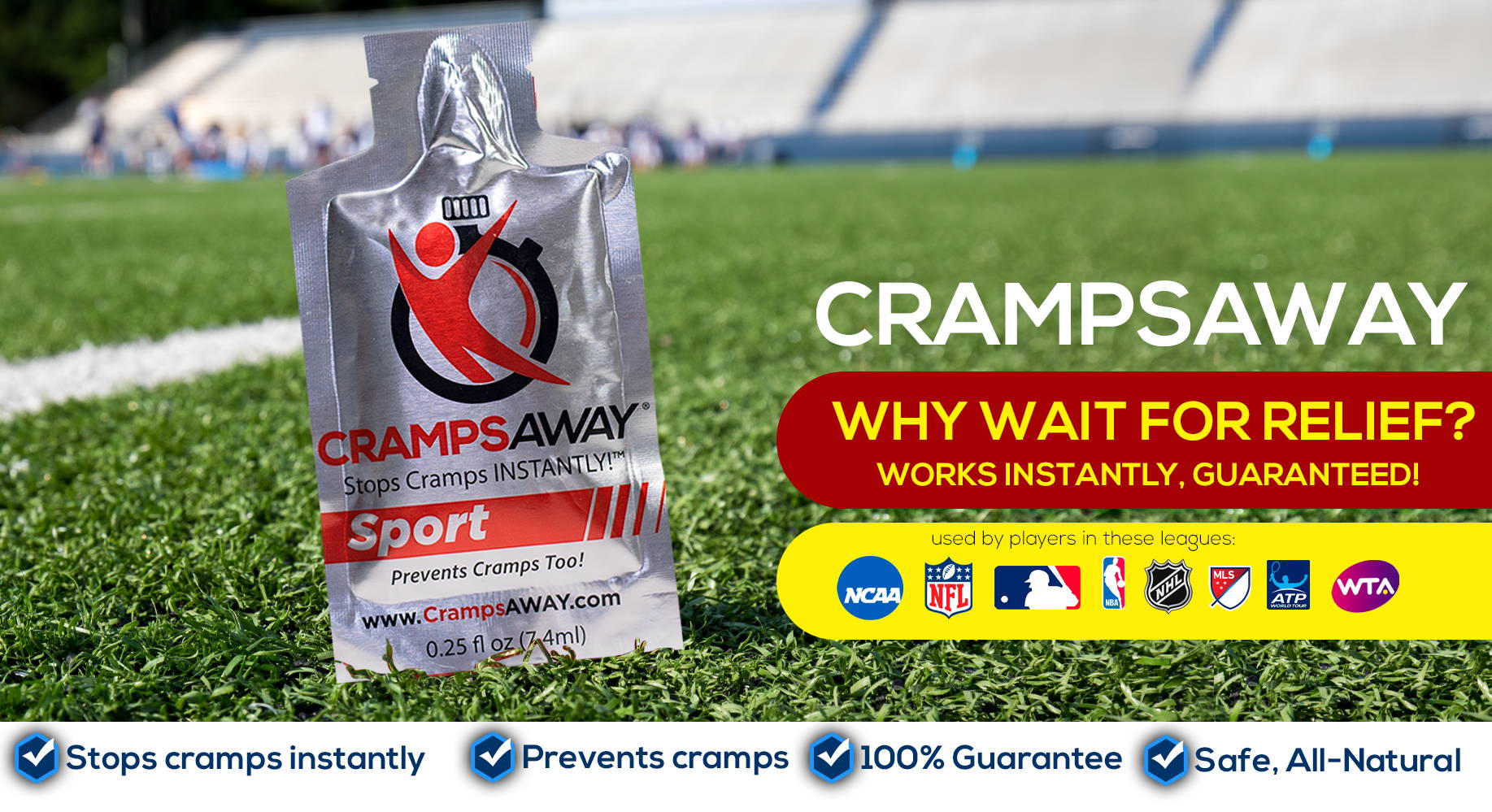 Stops Muscle Cramps Instantly!
Prevents cramps for up to 2 hours after consumption.

Use for leg, foot, arm, hand, back, and all other muscle cramps
RISK-FREE OFFER:
IT WORKS OR YOU GET YOUR MONEY BACK!
"SO glad I made the last minute addition of
a CrampsAway packet to my fuelbelt!"
- Anita Kalonaros, Distance Runner

"CrampsAway has been a great product for me.
I just wish I had known about it much sooner!"
- Jess Torres, Tennis Player
Alta Loma, CA
"Within minutes of me taking this it vanished and
I was able to complete my match."
- Arun Prasad Jeyaraj, Tennis Player
Fremont, CA
"Cramps Away WORKS!!"
- Susan Mock, Runner
Fort Gibson, OK
"It literally works instantly to stop cramps."
- Martha Roehrick, Tennis
Houston, TX
"CrampsAWAY works for me."
- Mike McReynolds, Tennis
Atlanta, GA
Ordering for the First Time?
Then you can use coupon code NEW10
to get 10% off your order INSTANTLY!